This post is a great privilege for me to share.  I have known Dr. Paul Greenberg for almost 10 years now.  I worked for him at Fingertip Formulary where I experienced first-hand his commitment to quality, innovation and service.  His creativity and passion for excellence pervaded everything he did.  When I learned about his involvement in www.RxCentral.com I was eager to share it with my readers.
I believe one of the most challenging problems facing the practice of medicine today is the interruption to access which is introduced, in part, by the prior authorization requirements imposed by health plans.  It is not the concept itself that is so unreasonable, but the challenges associated with completing these requirements that concerns me.  That is where www.RxCentral.com comes in.  This new, FREE website offers a suite of services designed to make this process more efficient.  The website also provides quick access to other frequently needed forms and information helpful to healthcare practitioners and patients. 
Please take some time to listen to my interview with Dr. Greenberg as he introduces this valuable new tool.
Paul, would you mind telling my readers a little about yourself and your background in health care?
My healthcare career started with traditional training in medical school, followed by a residency in internal medicine at Mass General and a gastroenterology fellowship at UCSF.   I then left for the business side and worked at Medco (now part of Express Scripts) in various positions.   I subsequently have worked in various healthcare startups, including being a founder of Fingertip Formulary and MedPage Today.  I currently serve on the advisory board of Context Matters and have been active as a healthcare angel investor.
How did the idea for www.RxCentral.com come about and what problem does it solve?
RxCentral is designed to be a central repository for healthcare providers to easily obtain prescription-related information that supports them when caring for patients who belong to a variety of health plans.   Specifically, users of RxCentral can easily obtain prior authorization forms, formulary information, Rx coupons, package inserts and much more with just a few clicks of the mouse.   Most frequently searched plans and drugs are automatically saved making searching simple.
What would you say sets www.RxCentral.com apart from other methods of obtaining Prior Authorization documents and forms?
RxCentral is unique because it is a central repository where a healthcare provider can go to find virtually any prior authorization form.  There is no longer a need to go to individual health plan websites or conduct challenging web searches to find the right form.
What is your sense for how challenging it is for physicians, their staff and pharmacies to deal with issues related to prescriptions Prior Authorizations today?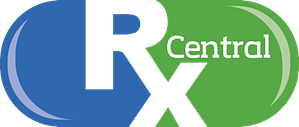 Prior authorization has always been a challenge for physicians, nurses, and pharmacists because it interrupts the "normal" prescription process by requiring additional information from the physician.  The PA process has grown tremendously in recent years as more and more specialty and other high cost drugs are on the market.  Doctors typically deal with numerous health plans in their practice, each of which may have one or many (often in the hundreds) of individual PA forms. Finding the right form for the right patient can be a chore and a source of deep frustration.
Could you share with my readers how the key resources that are currently available on www.RxCentral.com are used? Is registration required?
RxCentral offers free easy access to PA forms, formulary and specialty drug information, Rx coupons, package inserts and more.  A simple registration process is required so that each user's most searched drugs and health plans can be remembered.   The benefit to the user is that the website automatically creates shortcut links for these most searched drugs/plans and therefore greatly streamlines the process to just one click!
Who do you see as the primary users of this website?
RxCentral is designed primarily for healthcare providers, including doctors, nurses, and pharmacists.   However, the site can be used by anyone, including consumers and patients.  The site is free to use.
Do you anticipate any additional resources to be available at www.RxCentral.com in the near future? Any chance we might see this site as an Android or iPhone app?
Additional features and functionality will be rolled out over time.   In this initial stage we are seeking to validate the business plan and see what the needs are from our users.  
If any of my readers want to ask any questions about using www.RxCentral.com or make any comments or suggestions, where should they go?
All questions and feedback are welcomed.
©Jason Poquette and The Honest Apothecary.  Unauthorized use and/or duplication of this material without express and written permission from this blog's author and/or owner is strictly prohibited. Excerpts, quotes and links may be used, provided that full and clear credit is given to Jason Poquette and The Honest Apothecary with appropriate and specific links to the original content.
Paul Greenberg Prior Authorization www.RxCentral.com
Last modified: April 17, 2023