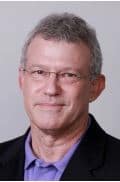 Rudyard Kipling, the famous English author of the Jungle Book, once remarked with poetic elegance "When a crew and a captain understand each other to the core, it takes a gale, and more than a gale, to put their ship ashore."  This quote came to mind as I thought about the challenges sometimes involved in finding a lending institution that really understands your needs as a pharmacy owner or entrepreneur.  Banks and pharmacy owners don't always speak the same language.  But to be a successful business that survives the waves and gales of uncertainty, pharmacists need an investment advisor that recognizes the real issues they face.   I'm not an investment advisor.  But I know someone who is.  And I thought it would be a useful service to the readership here at The Honest Apothecary to hear from someone who could talk to us about the unique financing challenges and opportunities that confront individuals looking to purchase, remodel or build a pharmacy of their own.
So I reached out to Ed Webman, a 3rd generation pharmacist and Senior Loan Officer at Live Oak Bank which specializes in loans to medical and professional practices, including pharmacies.  Not long after graduation from pharmacy school, and working in a variety of community pharmacy settings, Ed purchased the family business and ran that pharmacy for 20 years.  Through a series of purchases and mergers, at one point operating 36 pharmacies, Ed learned the ropes of pharmacy financing, sales, management and acquisitions.
In 2009 Ed joined Live Oak bank, now the 3'rd largest SBA lender in the country, and since then has been bringing his years of experience and knowledge of successful pharmacy operations to help recommend appropriate financing for pharmacies.  It was a real honor and privilege to chat with him about this important subject.
Ed thanks again for your willingness to talk with us here at The Honest Apothecary.
What type of lending are you typically involved in?
"Our primary lending focus for pharmacy financing is in the area of acquisitions, expansions and refinancing.  Although we have done funding for brand new stores, this would be a smaller part of our lending portfolio."
Tell us why you decided to get into the lending and financing business?
"Well, what I learned in going through the borrowing process myself many times was that most bankers don't really understand the pharmacy business very well.  At the risk of generalizing too much, it is probably fair to say that most bankers are young, healthy and well off.  The whole pharmacy business deals especially with the elderly, unhealthy and clients of average incomes and means.  There's a disconnect.  And many times they just don't get it.  My experience allows me to help owners get the financing they really need and they will be working with someone who understands their needs."
Some pharmacists might be thinking they are just too old to think about ownership now.  What would you say to them?
"Well, the average age of a pharmacy owner in the U.S. today is 60.  It's not as young as you might think.  One of the reasons that we exist is to help promote transition opportunities.  Independent community pharmacies need to have a plan in place to transition to new owners. We provide the necessary financing to help make this happen.  And with 23,000 independent pharmacies nationwide, there are lots of those transition opportunities around."
What size loans do you usually handle?
"The #1 problem that most pharmacy owners encounter early on is being undercapitalized.  If you look at pharmacy loans across the country, the average size is less than $300,000.  With that amount there is barely enough to get your store set up and your initial prescription order placed, let alone paying yourself a salary until business picks up.  My average loan size is closer to 1.3 million dollars for acquisitions in which the full project is about 1.6 million.  Our loans are often around $500,000 for new stores.  When financing your purchase I tell my clients we have to think "project cost" not "purchase cost."  This is a project.  We need to have a long-term view.  We want to have you fully financed to help ensure your success."
Okay, so maybe your comments about lending and purchasing have stirred up some of my readers to think again about pharmacy ownership.  Where do you tell people to begin?  How do you find a pharmacy to purchase, if that is the route someone wants to go?
"One often overlooked resource is the wholesalers.  All the major pharmaceutical wholesalers have transition people who have an incentive to help owners looking to retire place their pharmacy into the hands of another independent owner, rather than see them sell to the big chains and lose the business.  Aside from that, there are brokers that specialize in pharmacy sales and purchases and NCPA has a service as well.  When all else fails, get out the phone book and see where the independents are in the areas you are looking.  Stop in.  Talk to them.  Let them know you are interested if/when they want to think about selling.  The idea situation would be for a potential new owner to actually work for the pharmacy prior to purchasing it for a while.  This provides the best possible transition in most cases."
Ed, thank you so much for taking the time to chat with us here at The Honest Apothecary.  This has been an extremely helpful conversation.  I'm sure anyone interested in contacting you will find in Live Oak Bank a lending partner who understands their needs, in the words of Kipling, "to the core."
Readers interested in contacting our guest may do so through:
Ed Webman Live Oak Bank Pharmacy financing Pharmacy Loans
Last modified: April 17, 2023