Independent pharmacy owners find themselves in the midst of unprecedented challenges in today's market.  I think about this a lot.  With 20+ years in various community pharmacy settings I have grown to appreciate the struggles both deeply and personally.  And as a strong believer in the value of pharmacist-driven services in our communities, I am concerned about how to best communicate the importance of the local pharmacy to our modern society. 
The fact is, you have to advertise.  You have to get the word out.  Word of mouth is terrific.  And at some point that may be all that certain pharmacies need.  But most great concepts need a strong marketing plan.  Contrary to the popular saying, if you just build it…they won't come.  They have to know you're there. 
That's where Social Media comes in.  And I, for one, am convinced that every pharmacy needs a strong social media marketing plan.  For that reason I was pleased to have the opportunity to speak with Suzanne Gude, the COO of Keep Your Pharmacy Open, now operating under the name Rx Social Media. 
1)  So Suzanne, thank you for taking the time to talk to my readers at The Honest Apothecary.  From what I read at the Keep Your Pharmacy Open website, you are no stranger to the pharmaceutical profession.  Would you like to share a little about your background and work experience with my readers? 
I grew up as the daughter of an independent pharmacist, so my interest in how the business works began quite early. After receiving a B.B.A. in Management from Texas A&M I spent many years in sales for various companies turning poor preforming territories into highly profitable ones, this included pharmaceutical sales. Later I worked as a coach helping small business owners achieve a higher level of success. Then in recent years, I noticed that independent pharmacy was not taking advantage of today's technology and knew that it was a necessary outlet in which local pharmacies could greatly benefit, and KYPO (now RX Social Media) was created.
2)      I see that Michael Busch currently serves as Chairman & CEO.  As the founder of The Medicine Shoppe, he is no stranger to pharmacy either.  How did you two meet and end up working together at Keep Your Pharmacy Open?
      Michael & I were introduced via a mutual pharmacy friend. We quickly learned that our passion & ideas aligned about independent pharmacy. Thus, decided to create a business to help independent pharmacies thrive. For 2 years we were helping pharmacies with exit-strategies & selling their pharmacy for maximum value.
3)      Can you tell us how Keep Your Pharmacy Open started?  What does Keep Your Pharmacy Open do for pharmacies?  Please explain the concept to us.
Rx Social Media started when it occurred to us that independent pharmacy owners are quite busy running their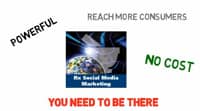 pharmacy & filling prescriptions. They don't have time to market & typically marketing isn't in their skill set. With Social Media on the rise, we developed a skill on how to post on Facebook. We began with creating a Facebook page for independent pharmacy called My Local Pharmacy. We chose a generic page name because we wanted to highlight the local pharmacies and not our business. What's important is that the stores get advertising and recognition as well as local business in general. We have a weekly Pharmacy Of The Week where we post about a member store, and we periodically post about our store locator inviting our 82,279 (as of 10/11/13) fans to find a member store near them. We also wanted to attract patients. We wanted to give the patients a voice on Facebook & also provide convincing material on why they should start supporting their locally owned pharmacy. Yes, this is a skill that needed to be developed. There is no written manual on how to do it. So, it was a lot of testing the waters. We found a great mix of what it takes to have a successful social media presence. The good news, Rx Social Media is better at getting patients to talk about Independent Pharmacy than any of the chains are about getting their patients to talk about them. Our largest post to date reached over 2.7 million people.
4)      So, generally speaking, how important is Social Media for health care businesses today?
        I think it's so important for independent pharmacy because it's the easiest way to combat the advertising done by the chains. It's a low cost way to reach out to the community at large in the same way the staff at the local business does on a daily basis in store. We get people talking, sharing, and asking questions every day. We keep the communication personal, thoughtful, and informative much like the staff in the store would do at the register. We've seen it work for many of our stores, where a potential customer reaches out to a member store asking how to switch over because they saw their posts on Facebook.  The best part? As opposed to a commercial or print ad, this interaction can be done instantly when the idea is fresh in the patient's mind.
5)      Now, some people will visit your website and see the word "FREE" and think "Okay, what's the catch?"  So….is there a catch? 
        There's no catch!
        The free program is a great way to try us out. We offer our service for 6 months, which means you get posts every day, as well as all of our correspondence which includes social media tips and monthly newsletters about our program. Once the 6 months are up the store has an option to join our paid program.
6)      So, what sort of posts and information do you tend to communicate on member Facebook and Twitter accounts?  Is there a particular website to which your links generally direct consumers for health and/or prescription information?
        Everyone gets health related posts. These can be anything from awareness about a health issue, seasonal health tips,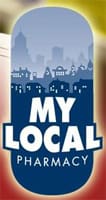 new advances in science and medicine, to health and wellness tips. We have a research team who scours the Internet for the most up to date articles.
        We also offer the option to include more interactive posts. These may be jokes, inspirational quotes, or items of general interest. The lifeblood of a store page is in the share. If someone isn't going to share a post from their pharmacy, then the pharmacy's name isn't being seen. We know from experience that Facebook users are less likely to advertise that they are suffering from a particular ailment, but more likely to share a joke or lighthearted social interest piece.
7)      What benefits will member pharmacies receive who join the $39/month Social Media Marketing Program?
        This program includes everything stated above in the free program as well as options to add prescription refill tabs, monthly coupons, or support groups. They can also ask us to post about their personal services such as flu shots, health fairs, free delivery, free vitamins for kids, or any other information they want passed on to their patients.
        Lastly, we offer any store to run a contest on their page for a small fee. We have found contests help increase the page's interaction and fan base substantially. We do all the work, the store gets all the benefits!
8)      Is there anything else you would like to tell my readers about Keep Your Pharmacy Open?
        We realize KYPO has some competition out there, and we welcome it because it forces us to be even better. What we believe to have over the rest is that all of our focus is on the pharmacy. We have no agenda other than to help each of our member store's businesses grow. We know how important independent businesses are to a community and we want every Main Street to thrive.
        We also are willing to work one-on-one with each store to build their Facebook page the way they want it. It's important to us to make sure we are representing the pharmacy as accurately as possible.
9)      If any pharmacy owners would like to contact you for more information, how can they do so?
        Our website is www.RxSocialMedia.com. That has much of the information a store may want as well as the form to sign up. Stores are also welcome to email me at SGude@RxSocialMedia.com for addition information. Lastly, our phone number is (800) 764-0876. 
Thank you for your time and interest in what we do. We enjoy working with independent pharmacy and appreciate the opportunity to be a part of the fight to keep local business alive.
©Jason Poquette and The Honest Apothecary.  Unauthorized use and/or duplication of this material without express and written permission from this blog's author and/or owner is strictly prohibited. Excerpts and links may be used, provided that full and clear credit is given to Jason Poquette and The Honest Apothecary with appropriate and specific links to the original content.
Independent Pharmacy Keep your pharmacy open Rx Social Media Suzanne Gude
Last modified: April 17, 2023