[dropcap]S[/dropcap]ometimes you stumble across a resource that has been so personally helpful and motivating that it would almost be sinful not to share it. I feel this way about a recent audio book that I purchased called The 10X Rule by Grant Cardone. Grant is not a pharmacist, and his book has nothing to do with pharmacy per se. So why am I writing about it? Because I frequently have the privilege of encountering frustrated pharmacists who could use the motivation and encouragement to action that Grant speaks about in his book. Also, I talk with a lot of entrepreneurial pharmacists who have great ideas but are running up against the myriad of roadblocks that so often clutter the highway to success.
These pharmacists, and many others, could benefit from listening to The 10X Rule.
Reaching your goals requires a different mindset – the type of mindset that Grant talks about in this highly energetic audio book. As someone who is regularly responsible for bringing multiple projects and programs up to their full potential – I greatly appreciate the insights that Grant shared. The 10X Rule is pretty simple – but if you don't listen to the audio version I think you miss out on 90% of what makes this book great – his infectious enthusiasm and energy! Fundamentally The 10X Rule says that anything you want to accomplished should be approached by planning on investing 10 Times the activity and actions that you would otherwise expect to need.
The 10X Rule makes sense. Everything we try to accomplish, at least in my own experience, takes more work than you think. We never seem to be able to factor in all the potential pitfalls and problems that will arise between starting point and the finish line. This generally leads to discouragement, doubt, frustration and frequently quitting. But if we go into a worthy project by multiplying our efforts by 10 fold, we will often see dramatic improvements in the rate of our success.
What are you trying to accomplish as a pharmacist right now?
Are you looking for a new job? 10X those efforts.

Are you looking for a raise or promotion? 10X those efforts.

Are you trying to implement a new program for patients you serve? 10X those efforts.
Nothing is going to be accomplished by average efforts and actions today. Average efforts fail. Average efforts lead to average results, which are far below your anticipated goals, dreams and vision. Unless your goal is just to remain where you are and not change a thing – you are going to have to exert massive levels of action to get where you want to go.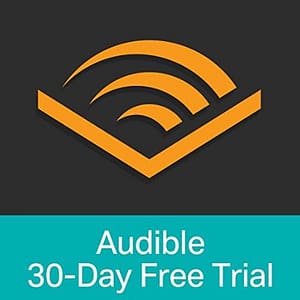 I don't know Grant Cardone personally. But if I ever get the chance to meet him I'll thank him for his book. He has a get-real, wake up, stop playing the victim attitude which you can feel as you listen to him talk. The audio book is about 7 hours and 30 minutes. If you commute to work you can probably knock it out in a week or two. My guess is that you will want to listen to it several times to feel the full impact of his message.
From his introduction:
"Extreme success, by definition, lies beyond the realm of normal action. If you want to achieve extreme success, you can't operate like everybody else and settle for mediocrity. You need to remove luck and chance from your business equation, and lock in massive success. The 10X Rule shows you how! Success is your duty, obligation, and responsibility, and this book gives you step-by-step guidance on how to achieve phenomenal success for yourself!"
And maybe the best part about this book is that you can get it for FREE if you are not already an Audible member! I've personally been an Audible member for years. So I had to pay for the book with my monthly credit – but it was worth every penny. But if you haven't joined Audible, you can join and pick out a FREE BOOK to try just for joining!
Click any of the links in this article to learn more about Audible and getting your FREE COPY of Grant Cardone's The 10X Rule!
I have already listened to The 10X Rule twice, and I plan to listen to it annually as a reminder to make sure my efforts are properly aligned to my goals and dreams. I hope you enjoy it too!
Disclaimer: I am an Audible affiliate and should you choose to join Audible I receive a little commission when you do so by clicking on any of the above links. But I never recommend a product or service I haven't used myself. I'm sharing this post because I think Grant is on to something, and I'm happy to contribute to his success as a thank-you for the benefit the book has been to me.
10X Rule Grant Cardone Pharmacist success
Last modified: July 30, 2016