Running a blog isn't expensive.  But to add a few bells and whistles, keep things running smoothly, and perpetuate my coffee addiction it doesn't hurt to make a few cents here and there.  As such, I offer my readers a selection of some fine products for which I receive an itty bitty commission.  With any luck I'll make enough to cover my hosting fees and a Venti coffee the next time I'm at Starbucks.  I'll settle for the hosting fees.  So check out these items.  Click the links and check out the products if you think you might be interested. 
Audible.Com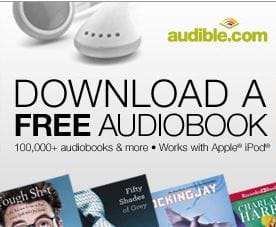 I've been an audible.com member for 7 years.  Personally, I think it's the single greatest invention since the internet itself.  For a low monthly fee I get a book every month.  All the books are of very high quality with excellent readers and multiple ways to listen.  For example, I can listen to the book through iTunes on my laptop after downloading it.  I can use the Audible.com app for my Samsung phone and listen to any of my books anywhere I want.  And the best part…if my computer ever crashes and I lose all my files…no problem.  I can always re-download any of my purchases any time as often as I want.  Plus, their customer service is superb.  So…I am happy to recommend them and offer you a 1 MONTH FREE membership to try them out.  
BISTRO MD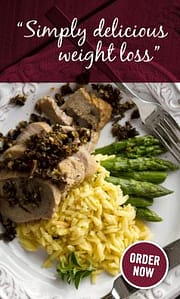 There is no shortage of weight-loss gimmicks on the market.  Most have absolutely no scientific or well-documented evidence to prove they work any better than a placebo.  Worse yet, some are frankly dangerous.  BistroMD is a different program.  It is a physician and dietician developed healthy-food focused approach to weight loss.  In my experience one of the biggest obstacles for individuals is making or purchasing the right food.  With BistroMD they take care of this.  And when you compare what it really costs to try and eat healthy meals, they are also a good value.  No weight loss product or program is magic.  You have to be committed to it.  But this approach takes a lot of the initial challenge off the table.  I am able to offer you FREE SHIPPING (a $24.95 value!) in order to make trying this program even easier. 
COFFEE FOOL COFFEE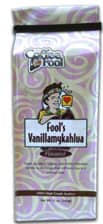 Who wants coffee?  I know you do.  Those who know me, even a little, know that I'm something of a coffee snob.  I love great coffees and can't imagine starting the day without a couple cups of that dark delicacy.  It's wonderful.  I love lots of different coffees, but this particular flavor from Coffee Fool is one of my favorites.  Richard and his team at Coffee Fool Coffee in MN do a fabulous job with their roasting and customer service.  A rich and smooth vanilla flavored freshly-ground cup of this java is a perfect way to start the day.  Warning:  It's addictive.  Should probably be a controlled substance and require a prescription or something.  But it's not.  So buy all you want.  Just CLICK HERE to get it at a great price from Amazon.
MICROSOFT WORD TUTORIAL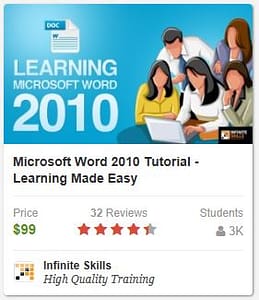 I don't know about you, but I use Word all the time.  But if you have never taken a course in using Microsoft Word you are unlikely to know about all the amazing things you can do with this piece of software.  Seriously.  I consider myself to be a fairly knowledgeable computer user.  But I was blown away with all that I DIDN'T know about using this program that we are all familiar with.  I was quickly making fantastic looking reports and graphs and tables.  Learning to use all the features packed into this program helps release your creativity.  You will be surprised what you can do.  So I definitely recommend purchasing this course.  The nice thing about Udemy is that you can watch the lectures over and over again.  Forever.  It's yours.  And if you are like me you will find it to be a fantastic reference to go back to again and again.  And the way it is designed, it is easy to jump around to the areas that you want to learn.  With over 100 lectures, this is an amazing value!    CLICK HERE to check it out!
Of course, if none of the above items interests you, but you just really want to buy me a cup of joe, you can always donate a dollar by clicking on the link below.
Last modified: September 22, 2013